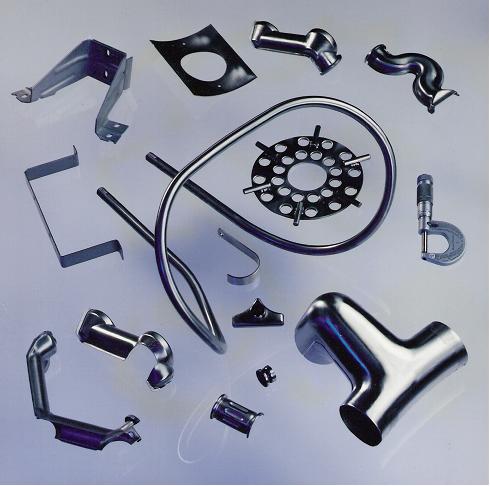 Our company capabilities include:
Sheet Metal Dept.: Shearing, forming, drawing, stamping, friction sawing, CNC bending, and riveting. We have the ability to do very complex drawn and formed parts as well as straightforward bracket type parts.
Tool Room and Machining Dept.: Jig boring, CNC milling, turning, shaping, form and surface grinding, honing, and heat treating. We design and build our own tools, jigs, and fixtures as well as do production type machining.
Welding Dept.: Square wave pulsed arc TIG, MIG, and spot welding; plasma arc cutting, and radiographic flame cutting. We do all types of welding for many of the shops in our area.
Inspection Dept.: Calibration is performed annually by East Coast Calibration and is traceable to NIST and performed in accordance with ISO 17025 and ANSI/NCSL Z540-3.
Our Quality speaks for itself. We are a top rated supplier with all of our customers. Most of our work is repeat business.
If you have any questions, please feel free to call us at (603) 524-8121. We look forward to working with you.
Sincerely,
Allen Richardson, CEO
Aeroweld, Inc.